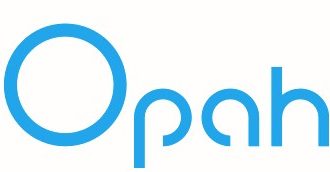 產業類別
創新教育
---
【簡介】
Opah原指一種在深海會自發藍光的魚類,自發藍光亦代表一種有機能量,生命力量的象徵。也表達Opah/歐琺創智於人工智慧應用推廣與服務設計開發的用意。
Opah/歐琺創智將運用現有強大的雲端人工智慧服務,結合有效的服務設計,將原先傳統應用服務或設備可以輕鬆升級,並協助建構新應用模式物聯網(IoT) ,以創造知識經濟效益。
【Introduction】
Opah Intelligence, leverage on the innovation tighten up with artificial intelligence techniques and human creativity. In main stream of STEAM, we are the leading educational group to serve the goal of innovation in this new era. Opah Intelligence now is located in National Taiwan University of Science and Technology Business Incubation Center. The operation of Opah Intelligence has strong infrastructure in leveraging the technical, humanity and education resource of the university.
Opah Brix is the first generation product leveraged on STEAM education context. The simplicity and friendly brix architecture let the children and parents dynamically with more fun and creativity. The diversity of Brix provides light effect also makes the creativity with more imagination.
Opah Bot is the combination of learning process which based on science, information, hand craft and art. With Opah Brix friendly user interface, users can feel deeper into senses excitements- touch, hearing, optical, smell, etc. The multiple sense interaction is beyond the traditional padding learning method. Opah Bot drives more learning experience while the kids are playing. In Opah Bot's lessons, the kids experience and understand from interaction, challenge, discover, art to approach the new innovative fundamental growth.